Melissa Smith of Miss Missy Paper Dolls colored my Vivid Victoriana paper doll and did a lovely job. I'm always so flattered when people send me their colored in paper dolls. I have a few more paper dolls colored by other people to get up which I am going to try to do in the next few weeks.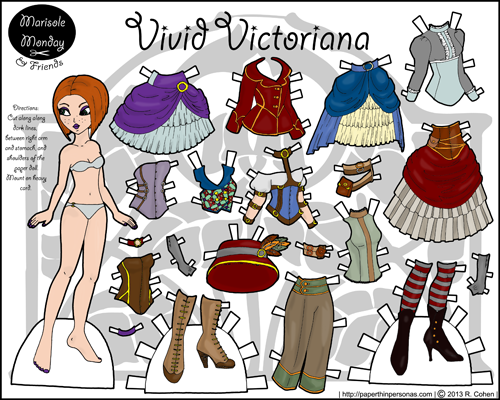 I love Melissa's coloring style. It feels very painterly to me, which is something I very much admire in other people's coloring styles.
You can see the original black and white version of Vivid Victorian and the full color version are on this site of course.
Meanwhile, there's a drawing/constest open for a custome paper doll. Check it out and enter, if you like.