I've been working on developing a backlog of paper doll sets. Lately, I've been drawing a lot of Mini-Maiden sets. You can expect to see more of them popping up around here soon.
So, the first set here is part of a series of contemporary fashion paper doll wardrobes I decided to draw. One of reach of the Mini-Maiden base paper dolls. This is Hazel's "girly" set. Her ladylike style is going to include floral shorts and polkadots. I am very excited about the short choppy hair style.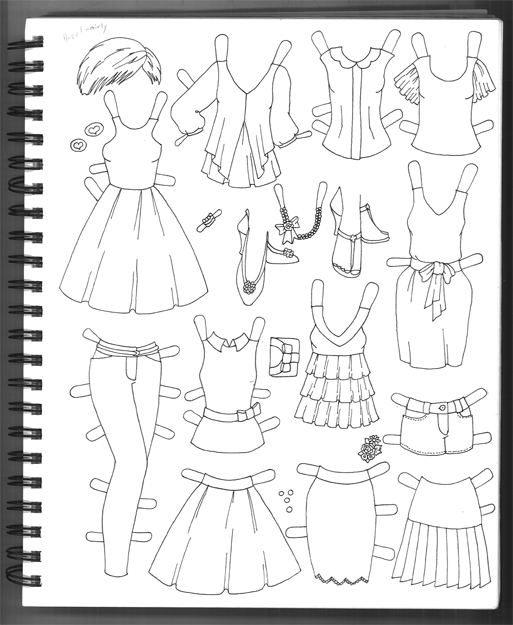 Next, we have a set for
Greta
. Inspired by my
Weekend Denim
paper doll set. While I was working on that paper doll, I was struck by how I tend to lean more towards high fashion. I'm out of the age range where I really follow teen trends, but I've been seeing a lot of over sized sweaters and skinny jeans around campus. There are no skirts in this paper doll wardrobe, just like
Weekend Denim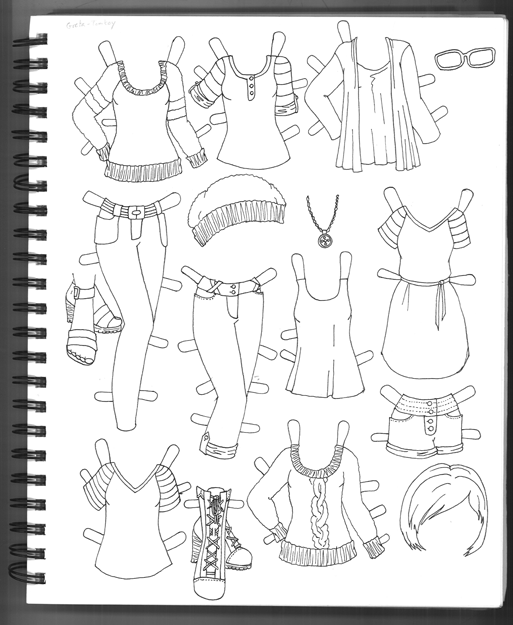 Last, but not least, here's a preview of a paper doll warrior clothes set that I drew. I've not yet decided who gets this set. Probably not
Faye
, since she got to have
Runic Adventures
 last year. I think this might be another
Greta
 paper doll set. Secretly,
Greta
 is my favorite of the
Mini-Maidens
, but don't tell the others. They might get jealous.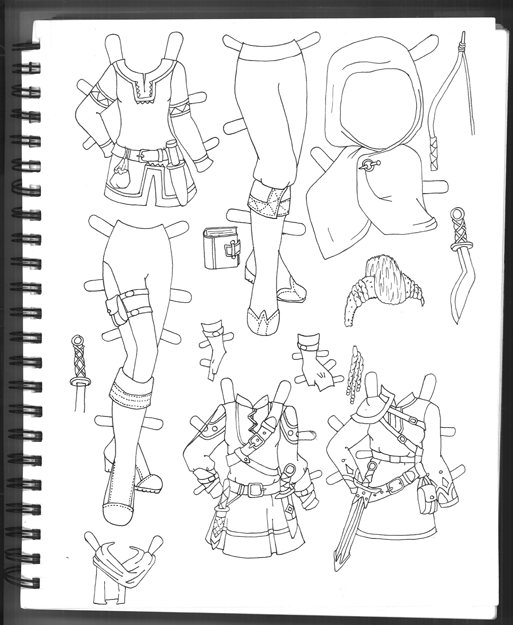 Aren't they fun? I am excited about all of them.
I also just finished penciling a set of tudor-era gowns for Marisole Monday & Friends. I'll share those just as soon as they are inked. I am so excited by them, but I have to confess… 15th century clothing is hard to draw.