Another sketchbook photo set this week. I feel a litle guilty posting these sometimes, because they are almost filler in nature, but maybe people like them? I really don't know. They are easy for me and that makes them always a good option.
SO, I have become kinda obsessed with that store called- Free People. Most of the clothing is too revealing or too young for me, but I love the boho vibe. I decided, therefore, to do a boho paper doll set with a jumpsuit (because I hate jumpsuits, but I am trying to get over it).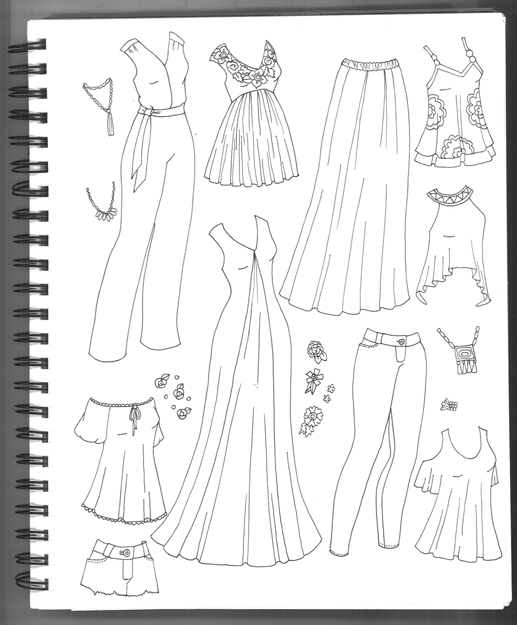 I've seen the movie Newsies, but I don't get it. I have friends who LOVE it with the sort of passion that I simply can't understand. I feel similar about my boyfriend and his obcession with football, but I love him enough to try to at least sort of get the football thing. I watched 2.5 games last year which is a 250% increase over the year before. Anyway, I don't get Newsies, but I was inspired by 19th century young men's clothing to draw this steampunk paper doll set for Mia. It's a long way out, I think, since I have recently set up a huge backlog of Marisole Monday and Friends sets and need to focus on other series.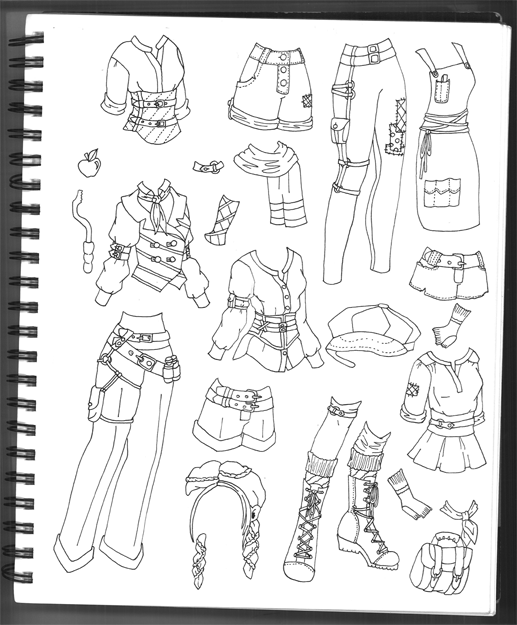 Another Mia set, because she hadn't gotten any love this year and I was feeling guilty. This one is inspired by ancient Chinese dress (Tang Dynasty- not unlike Jia- I drew this shortly after) and then a lot of just random stuff that I liked. I wanted to do pattern and lots of color. It's a very bright set, now that it is done. The doll for it is going to be an elf with an over the top pile of braids. I'm actually really pleased with how it is coming together in Photoshop.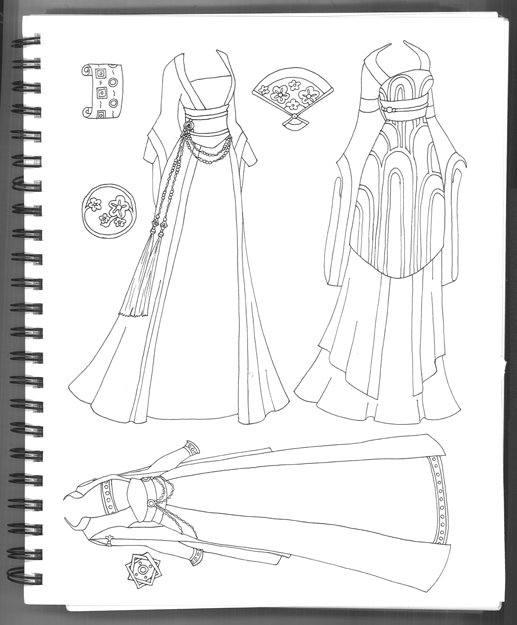 And those are all the previews for today! Enjoy.
Meanwhile, I am going to go do laundry! (Laundry is more fun if you put an exclamation point after it.)