Once I got an email from someone suggesting that "you should consider making [my male paper dolls] look happier."
Once I had someone describe my work as all looking like aliens and suggesting that "smaller eyes make more realistic faces."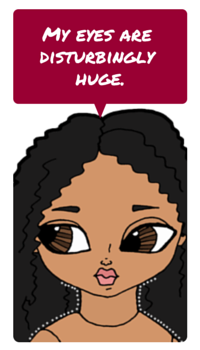 Once I got an email informing me that if my paper dolls wore more underwear than they would be appropriate for classrooms and that this would "make them much more popular."
I reply politely to these emails, as the best that I can, and then I ignore them.
When you are learning a new skill, it is common for teachers or classmates to provide constructive criticism. This is a very useful process and I would never suggest otherwise, but when you're not in a class and someone offers you unsolicited constructive criticism, often in the guise of advice, it is hard not to feel obligated to accept it.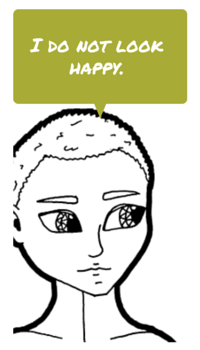 It is okay to ignore constructive criticism that you never asked for and constructive criticism you did ask for.
Ignoring doesn't mean that the advice isn't reasonable. It is true that my paper dolls have huge unrealistic eyes. It is true that my male dolls don't smile (none of my paper dolls really smile, but that's a whole different issue.) More covering underwear would likely go over better in a lot of school classrooms.
It is also true that if I wanted to draw realistic paper dolls, I would be working a lot harder on taking some figure drawing classes to try to learn to draw  realistically. If I wanted to draw smiling paper dolls, I would. If I wanted to make dolls in more conservative underwear, I would.
It takes a long time to be comfortable enough with your art to say, "You're right. My paper dolls could smile more, but you know… I don't like smiling paper dolls."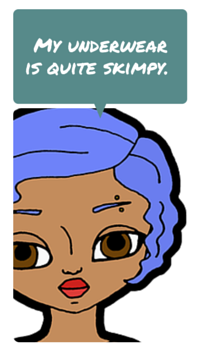 I want people to communicate with me. I love hearing from my readers. I get a thrill every time there is a comment and every time I get an email. When I think about abandoning the blog or I really don't feel like doing it one evening, it is these comments that keep me going, but I do not have to please everyone.
I really only have to please myself.
And I am still, despite emails recommending more happy looking paper dolls, my harshest critic.
But you know, I don't have to listen to me, either.
It is okay to just let go and say, well… maybe, but I like my skimpy underwear and my frowning males and my huge eyes. This is how I draw. I will always want to get better, but I don't have to listen to everyone's advice.