So, I have been busily trying to rebuild my comfortable buffer of paper dolls and planned posts (a very difficult process actually) and so am pleased to share some of the paper dolls in my sketchbook which will eventually be making it onto the blog (or not… sometimes they seem to just stay in the sketchbook and never make it onto the blog.) Also, I'm pleased to say there will be a new Featured Artist on Friday. (Assuming I get my act together and get it done.)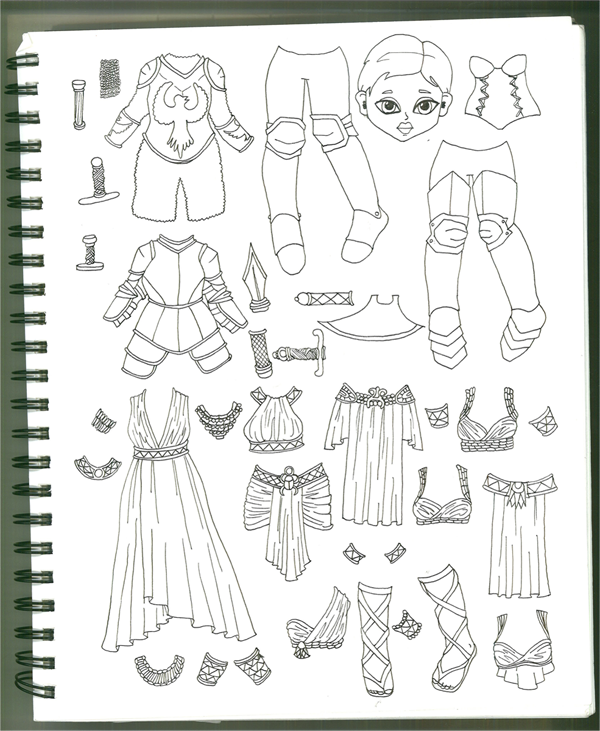 As I mentioned a while ago, I met a four year old who really wanted to be a knight. So, I decided to draw her a knight paper doll. I wanted to keep the armor realistic and, despite my Xena loving youth, avoid the chain-mail bikini phenomenon. I wanted to use Pixie because I thought the simple body shape would make the paper doll fairly easy for a child to manipulate. The set below the knight is an ancient Egyptian inspired set. Not much to say about that paper doll design.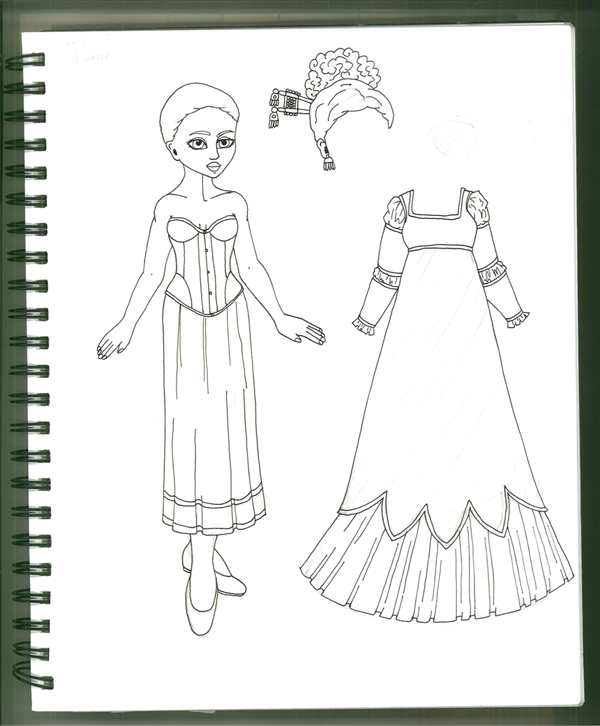 One of my more popular sets is Lady of the Manor. I've been wanting to do another fantasy noblewomen, but this time I've been inspired by the dresses of the Renaissance. I plan on adding patterns to a lot of these dresses in Photoshop, just like I did with the Alice in Wonderland paper doll from Monday.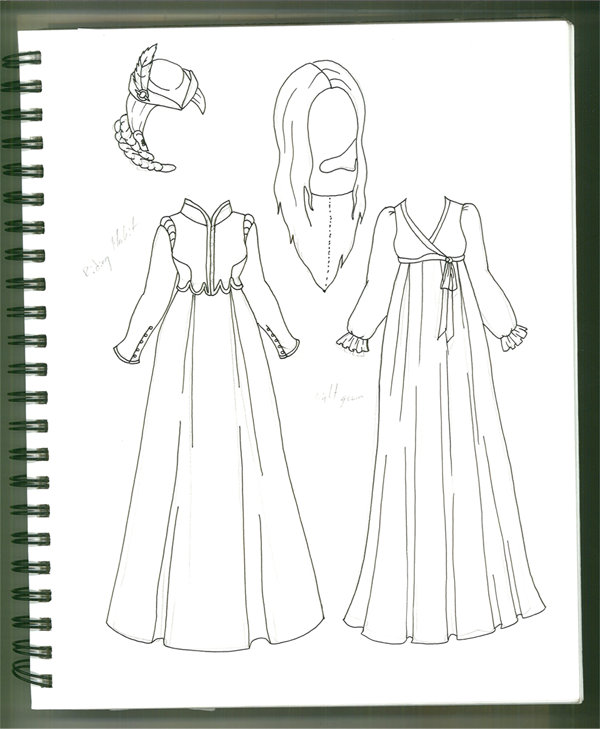 On the left is her riding habit and on the right is her nightgown. Wigs are a big feature of the Lady of the Manor set and will be used on this paper doll set as well. I haven't decided how many dresses she will end up with yet, but I would like to do two dresses to a page and have the set be at least five pages which would be nine dresses in total.
Thoughts on these new paper doll sets?