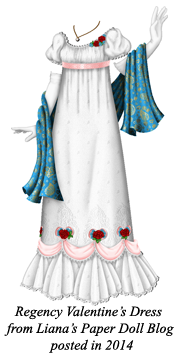 This month I was so pleased to be able to interview Liana of Liana's Paper Doll Blog. I fell in love with Liana's Paper Doll Blog back when she was posting Anna in 2004 (There's a wonderful retrospective on her site) which was my first year of college and I remember reading it while sitting in my dorm room and feeling pleased that someone else actually liked paper dolls other than me.
Many years later, after college, I followed Sylvia and Iris while I was working at the State Library of Alaska. I checked the site every day at lunch. I watched her site and I thought, "I could do this. I could make a paper doll blog."
In a very real way, Paper Thin Personas would have never existed without Liana's Paper Doll Blog. I owe her so much.
So, I was excited and elated when she agreed to let me interview her for this month's Featured Artist. Go read her interview and check out her amazing site.