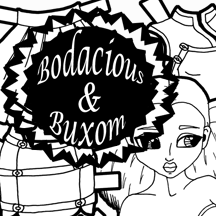 Hello all!
Happy Fourth Night of Hanukkah.
Tonight, I want to debut my replacement for the Dictionary Girls series of full-figured paper dolls which was in turn a replacement for the Curves series. Entitled Bodacious and Buxom (because my love of aliteration is well established and is strong), the new series will post in color and in black and white.
I think it will go up one day in black and white and then the following day in color. At least, that's the plan at the moment. I might change my mind as the new year continues. Doing paper dolls in both versions always takes more time than doing one or the other.
So, today we have the first of the series in black and white and tomorrow, she will appear in color. I've gone back to my love of cyberpunk inspired Sci-fi as a theme here and so so appears with a wardrobe of candy colored outfits and thigh high platform books. I firmly believe everyone should own thigh high platform boots.
Okay, I don't… but I would if I could think of an excuse to wear them in public.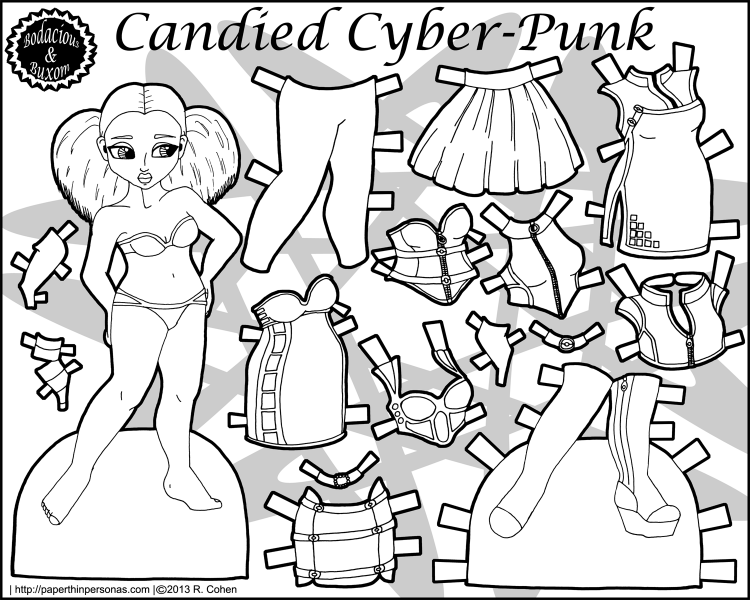 {Download a PDF of this paper doll to Color} {View a 150 dpi PNG of this Paper Doll to Color} {More Bodacious and Buxom Printable Paper Dolls}