The first preview from the my sketchbook in a while. As usual, the photos are poorly taken by my iPhone, but the advantage of the sketchbook is that it doesn't move or complain about being photographed.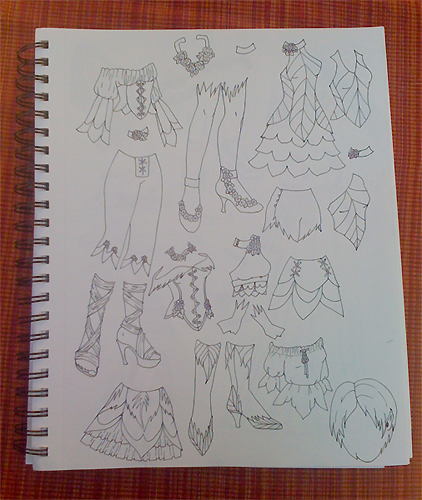 So, sometimes I draw fairy things… I've had a few request for this set over the last few months and I finally decided to sit down and go for it. The fairy mix and match wardrobe should be up really soon…. possibly as the next set of
Marisole Monday
posts. I don't know yet, it just got scanned yesterday.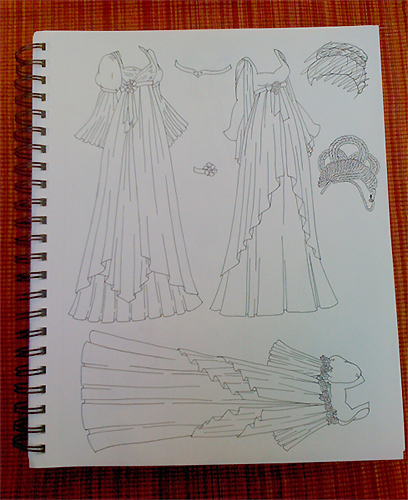 Fantasy dressed for
Marisole Monday and Friends
. I love the elaborate hairstyle, it was inspired by my
Africa Elf paper doll
from so long ago.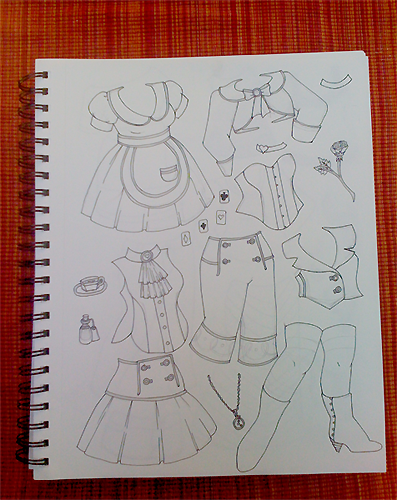 Remember the
new curvy printable paper doll series
I mentioned a while ago? Well… here's some clothing for her in the future. An Alice in Wonderland inspired set of outfits.
Do any of these potential paper doll sets excite you? I'm excited about the fairies, personally.