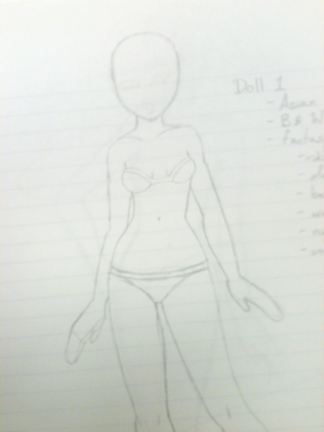 Every single paper doll I draw begins as a penciled template in my lined notebook. I don't have a paper doll today, so I offer up random iPhone photos of drafts. See here is one.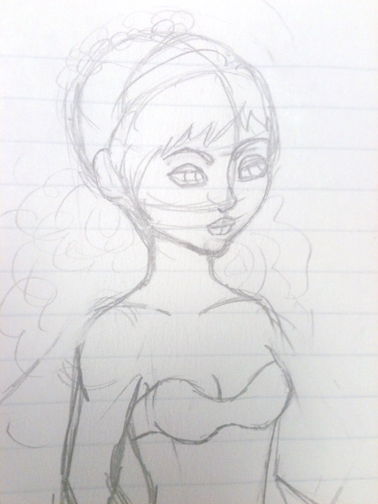 And another one.
I've been working this way since middle school… I also haven't had a formal art class in a decade (depressing, but true), so my art skills aren't exactly as up to par as I would like.
The result?
The dolls go through a lot of drafts. A lot of drafts.
This is what I've been doing. Paper doll drafts. Some of them might grow up into paper dolls. Most of them won't get out of my notebooks.