Shadow and Light 12
December 30, 2011 in Black & White, Printable Paper Dolls, Shadow & Light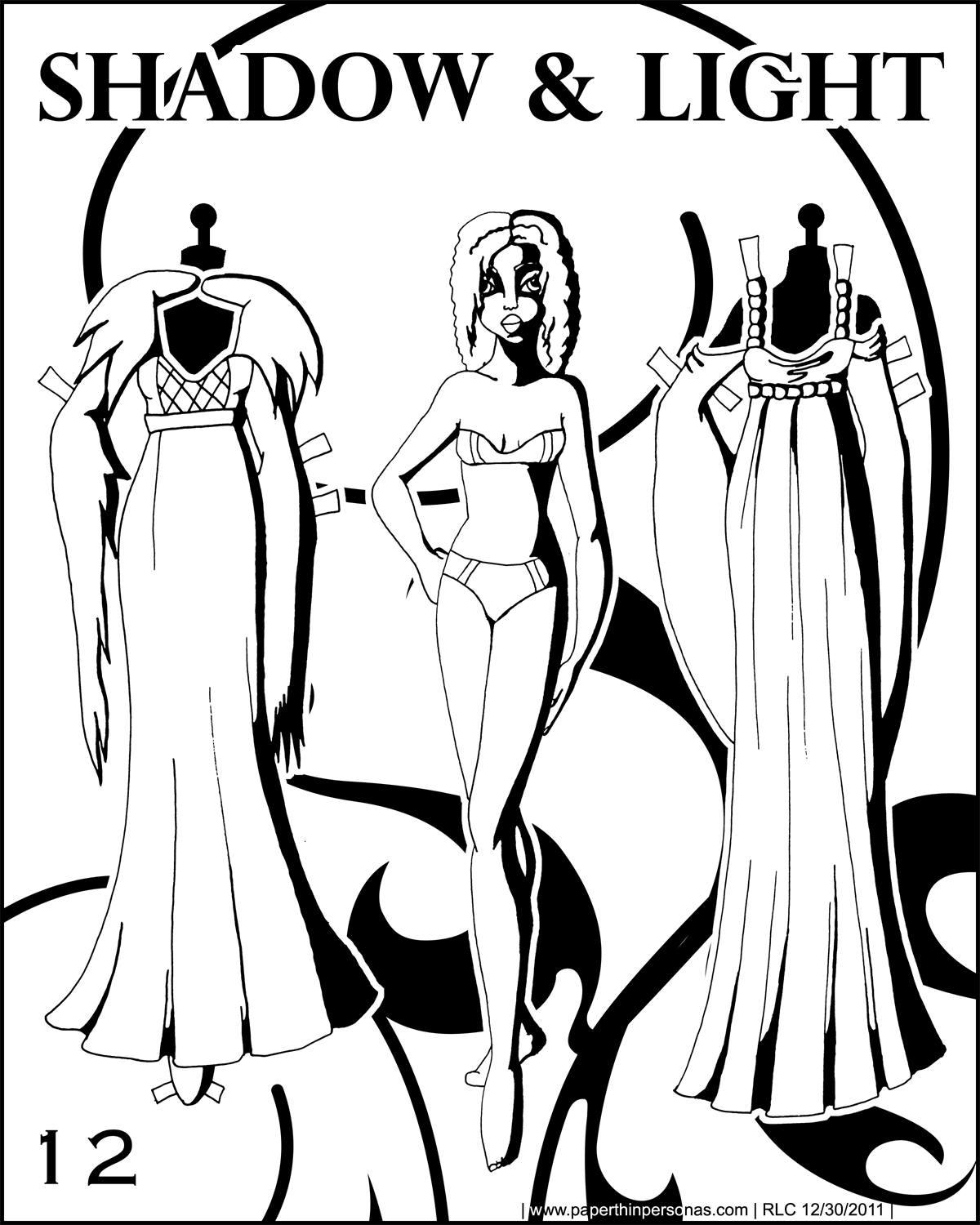 {Click Here for a PDF to Print} {Click Here for a 150 dpi PNG to Print} {Click Here for The Rest of this Series}
So, I've been a little lazy lately with getting things posted. Rather than going home to Alaska, I went to Arizona over the holidays. It's a very dry place, Arizona. Full of cactus and other desert plants, but the landscape has a desolate arid sort of beauty to it and I've been enjoying watching rabbits (also known as mobile coyote food) hop around the backyard. Still, a part of me missed the cold wet forest of my homeland. But I am back in Illinois, land of the corn now, and since I don't go back to work for a few days, I have devoted myself to working on the blog and paper dolls.
I'm always looking for paper dollsPrintables 4 Kids is a pretty ad heavy site. I'm not a huge fan of most of these sloppily made ad heady websties aimed at children. I think they usually teach bad lessons about internet veracity (and there are plenty of good kids sites out there). But I'm a sucker for an interesting paper doll and this site has two I've found. First there is Beverly Hills Chihuahua 2 Printable Paper Doll Activity which allows you to print and dress up a Chihuahua, which always seemed a little mean to the Chihuahua to me. Princess Kate Printable Paper Doll is also available, though I think you have to go to the Disney site to find it.
What and where are other people's well loved paper dolls?