So, some of you might be wondering what I was drawing while I was not updating and here's a little look at some of the things that are sitting in my sketchbooks. Normally, I try not to post things that won't someday become part of this site, but here I'm making no promises.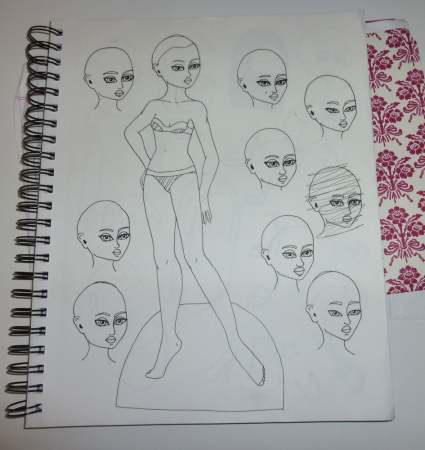 Most of my paper dolls begin as one doll body with multiple heads, so they look like this in my sketchbook. I have been told by friends that they are, and I quote, "kinda creepy looking".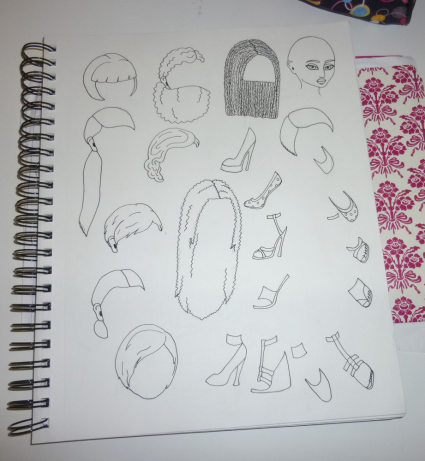 Hair is drawn separately, usually, then attached to the paper doll with the power of Photoshop. Sometimes I draw heads with hair, but in this case I didn't. If I am going to give the paper doll "wigs" I usually draw a short hair style and then create the other styles to go over it.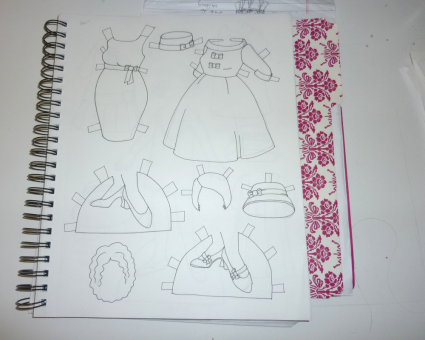 Lastly, I've been working on Dictionary Girls outfits. I've been enjoying drawing things inspired by the fifties and early sixties. This is a set focused on bows which I think is kinda obvious. I quite pleased with both the dresses and slightly frustrated by the shoes. I really love drawing shoes, but I really hate drawing feet which always seem to end up at odd angles. And don't even get me started on hands…