1. The Illustrations of Ivan Bilibin.

I had a picture book with his illustrations when I was a child and I've never really gotten over it.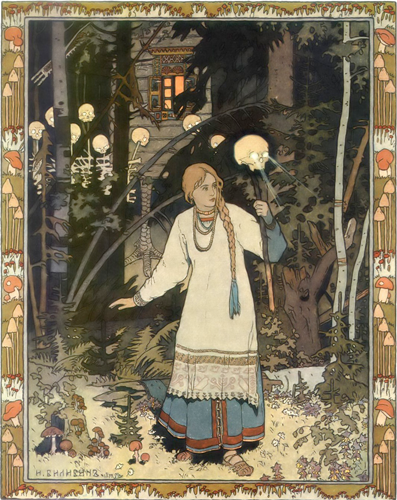 This one is from Vasaline the Beautiful. I seriously want to put her in thigh high boots and a short fur cape and a pair of pants and give her a sword. But I wouldn't remove the skull. I love the skull. I wish I could draw skulls.
2. Dolls with Huge Heads like Blythe and Pullip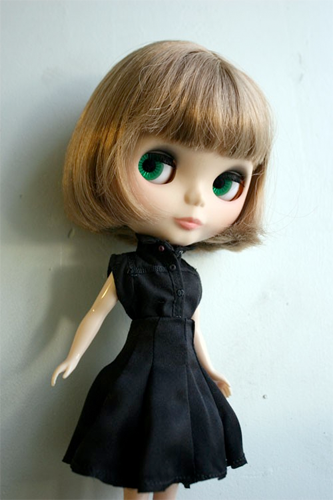 This image is from Blythe for McQ Alexander McQueen for Target and I love it. I love her face. She looks so mischievous.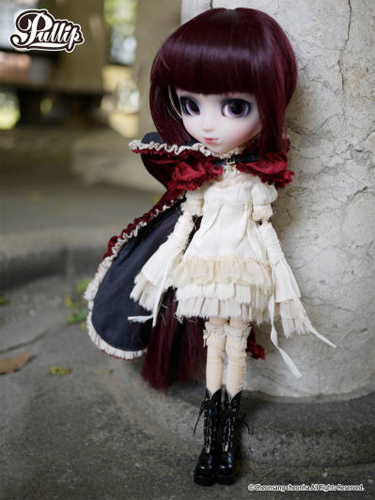 And this is a Red Ridinghood Pullip, and I think she's creepy and cute and sort of interesting. I might be on a little bit of a modern fairy tales kick. (And then I realize, I'm sort of always on a modern fairytales kick.)

3. Cybergoth Fashion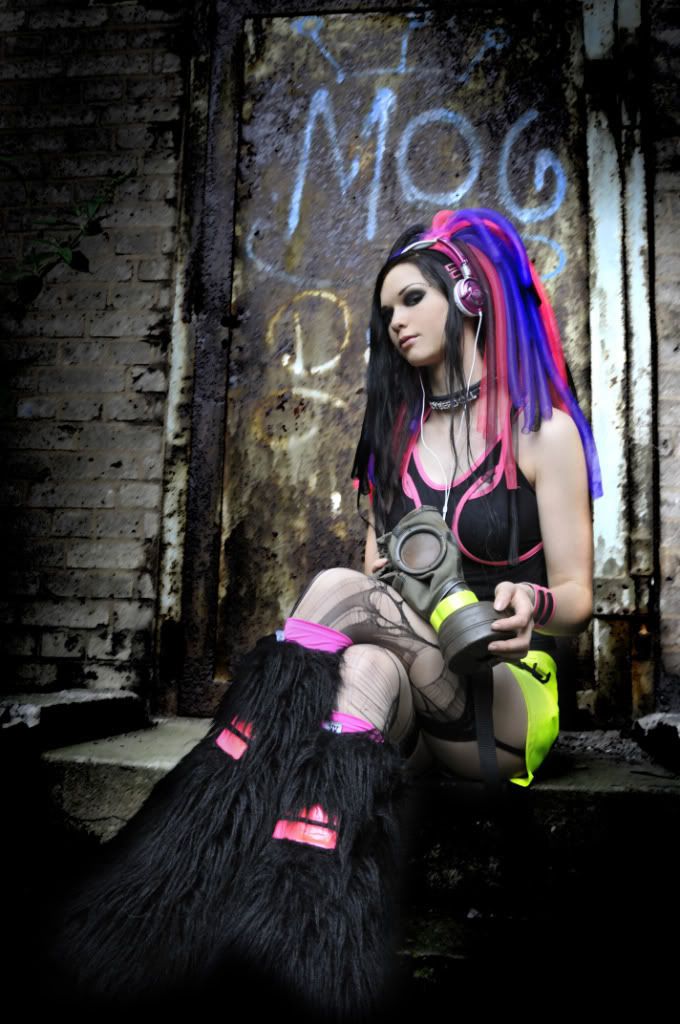 This image comes from Photobucket. I love the hair. I love the color. I am unsure about the furry leg things. Though I confess, I can't really tell the difference between Cybergoth and Cyberpunk. Perhaps someone more in the know can enlighten me.
4. Art Deco Bridge Tallies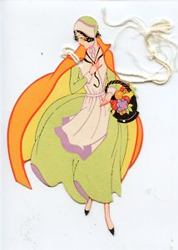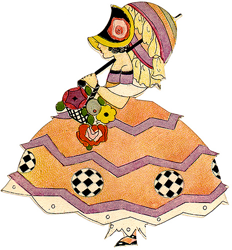 Seriously. And I don't even play bridge. I don't even know the rules of Bridge. I love these art deco tallies through. The movement and the dark lines and the flat color. Wonderful.
So, these are my current fascinations. Will they show up as paper dolls someday? Yes… Yes they will. How and when, I have no idea, but it will happen. It nearly always does. Besides, it's been a while since I did a cyber/futuristic Marisole paper doll. She's due for some crazy hair colors and platform boots.