I confess, I am not the worlds best photographer. I think I need to get better at sharpening images in photoshop… Anyway, here is more from my sketchbook.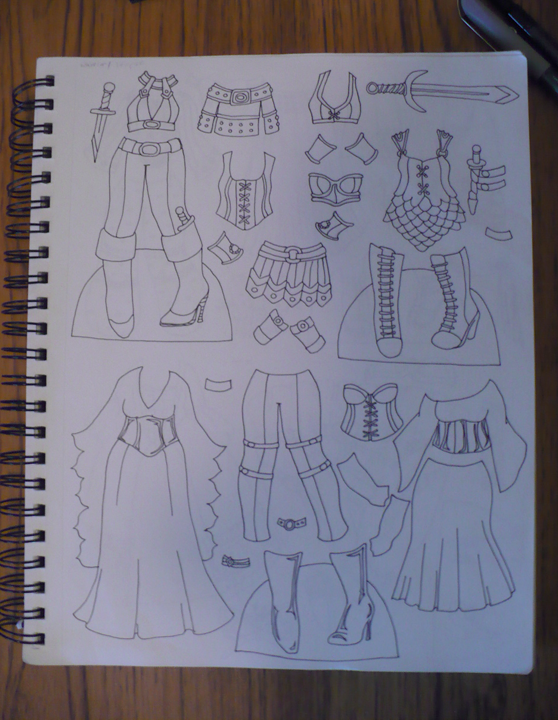 I might have rented Xena: Warrior Princess from the library before drawing these.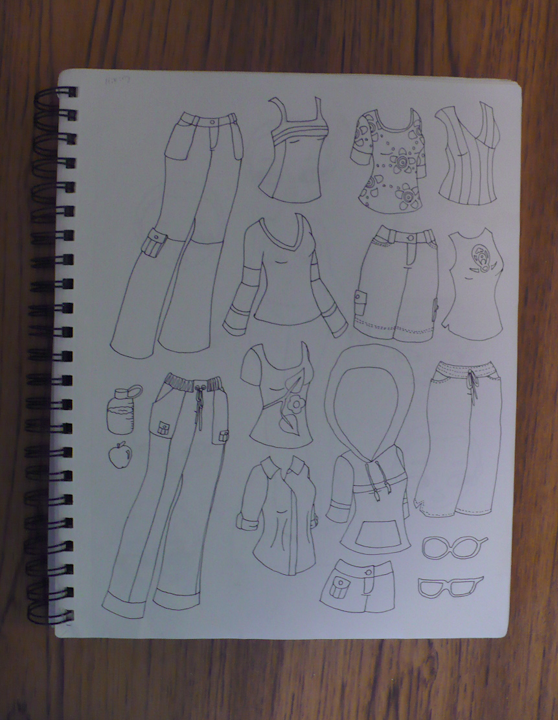 I noticed recently, I hadn't done much casual simple clothing for Marisole recently, so I did these up. I think of them has hiking clothes and I'm thinking of giving her a backpack as an accessory.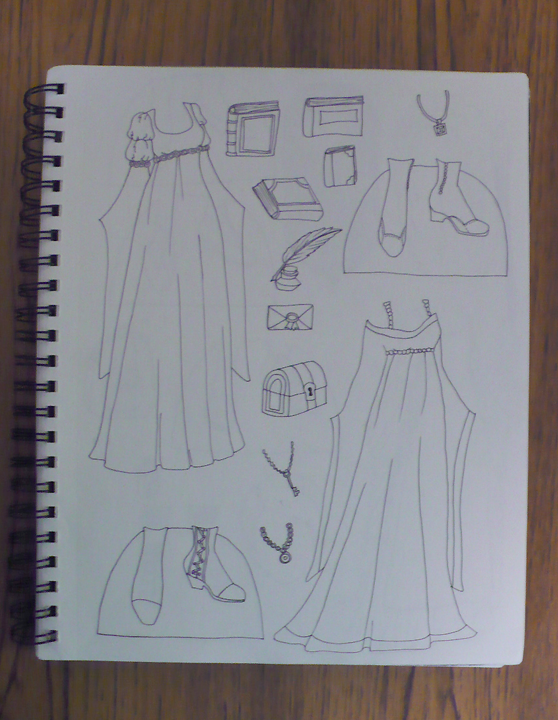 These sorts of things are what I draw when I don't know what to draw.