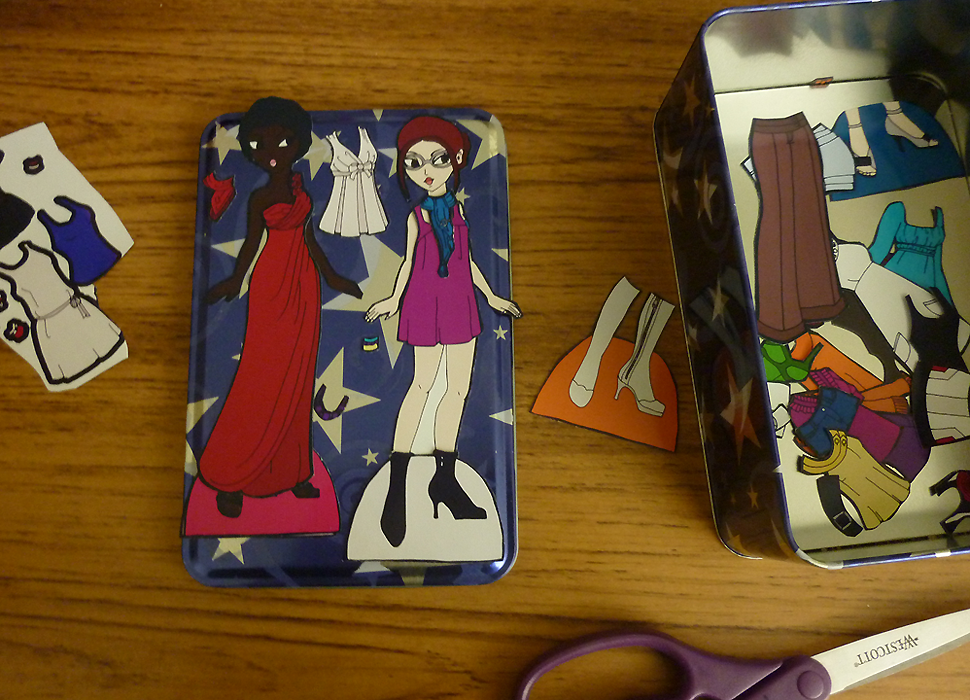 I have become fairly addicted to the idea of magnetic paper dolls, so my first ever tutorial for the blog is about how to make magnetic paper dolls with a set of images I created for the purpose. I used to dismiss magnetic paper dolls as the misbegotten children of paper paper dolls, but I promised a friend I would make her some magnetic paper dolls.
She came to visit and while we were hanging out watching a movie (and I was drawing for the blog), she commented how when she had a school library of her own, she wanted to have a set of the Marisole paper dolls that would be magnetic for the children to play with. This got me thinking about magnetic paper dolls in a different way. How hard would it be, I wondered, to turn Marisole magnetic.
Well, since she just got her first job as a school librarian (Yay!), I gave her the in-progress set when I saw her last. She loved them, but was worried that the kids might ruin them. I said I would post the PDF's of the images on the blog, along with directions so that she could print out new ones if she needed too. Of course, it took longer then expected.
Anyway, here are magnetic versions of Marisole (Pixie magnetic paper dolls are forthcoming). Enjoy them and I would love the hear for anyone if actual children like them. They managed to entertain me for a lot longer then I should admit in public, but I don't have any readily available children to test them out on.
You can expect to see future editions to these as I convert old sets to the right size and remove their tabs. Enjoy.