Curves: Renaissance
July 28, 2010 in Black & White, Curves, Printable Paper Dolls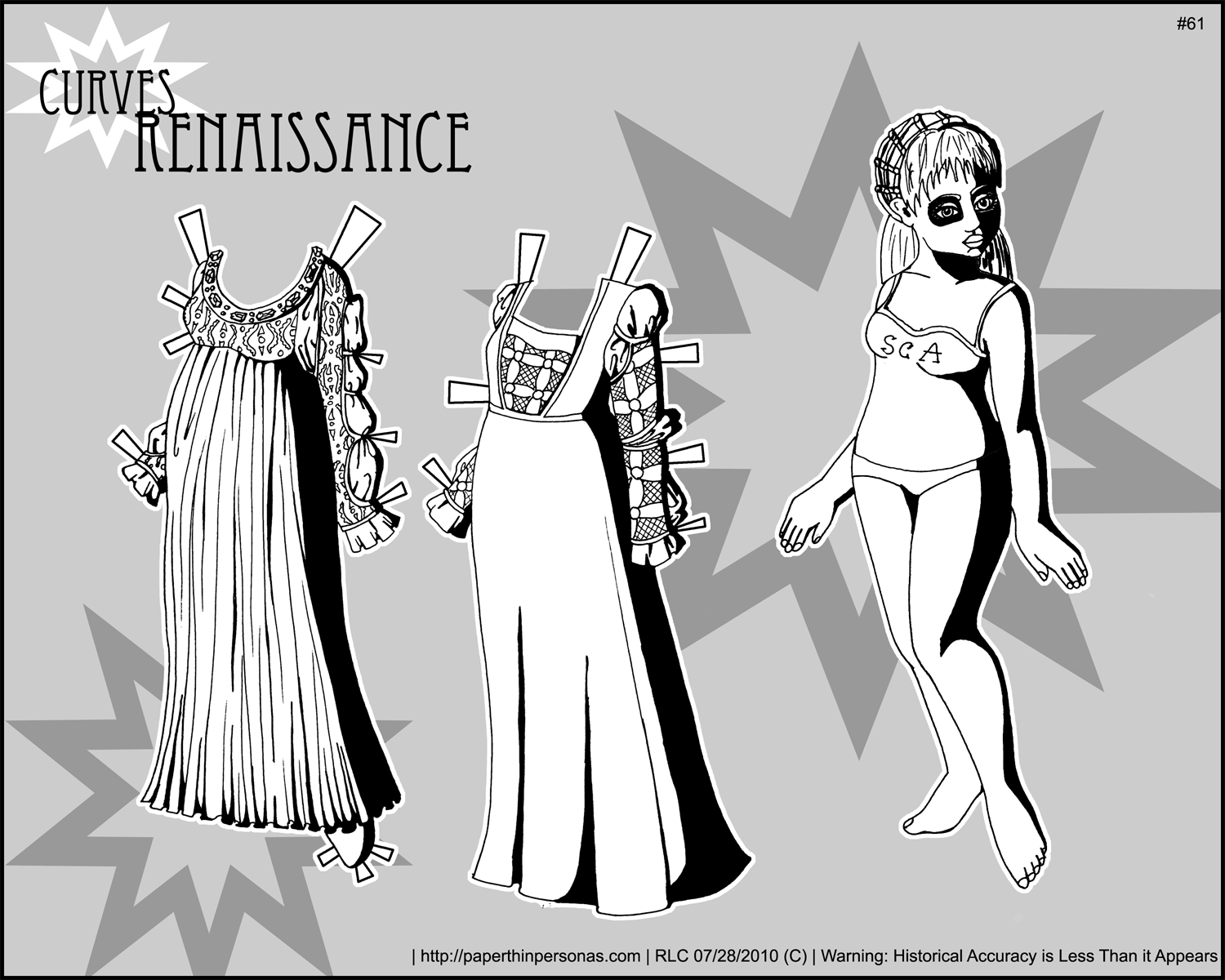 {Click Here for a PDF to Print} {Click Here for a PNG to Print} {Click Here For the Rest of the Series}
There are certain periods of history to which I am naturally attracted and then there are certain periods to which I couldn't care less about. I find the Renaissance is not an era which I naturally am interested in, but there is a RenFaire (I'm not sure how to spell that, actually…) around here every year and though I haven't yet gone to the Faire (apparently the added "e" is required) it got me thinking about Renaissance costume.
Now, I admit I don't know much about Renaissance clothing, but it's a very interesting time because the first costume books were published in the late Renaissance- the second half of the sixteenth century to be precise. The most famous of these books was by Vecellio who described not just the fashionable clothing of Venice (where he was from and where the book was printed), but also all over Europe and the world.The book was titled Degli habiti antichi et moderni di viverse parti del mondo or in English "The clothing, ancient and modern, of various parts of the world" and it has just recently come out in full translation by Thames and Hudson. Unfortunately, the copy my library has was checked out, so I had to make do with John Peacocks The Chronicle of Western Costume which, though I have heard many complaints about it and I do have a few of my own, is an excellent general source. Both of these dresses come from Venice in the late 1400′s. The hair is my own attempt at a simple head-dress and the SCA reference is a nod to the highly likely lack of actual historical accuracy.
Any organization which calls themselves the Society of Creative Anachronism does not take itself too seriously and neither do my paper dolls.